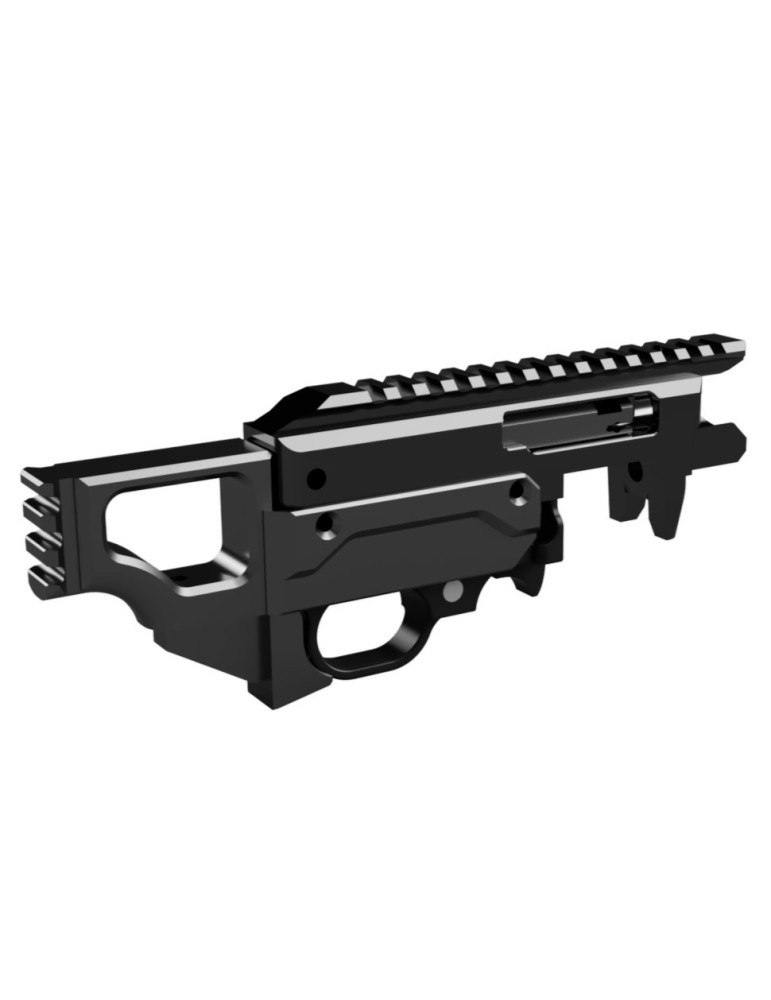  
Ruger 10/22 Magazine Adapter
The Original Ruger 10/22 Magazine Adapter - Allows the Ruger 10/22 to use unlimited capacity Remington 597 Magazines. Works best with ProMag Remington 597 Magazines.
Product Update 2019-07-17: We have made numerous alterations to the product during the last month of down time. We have tightened the tolerances within the adapter, changed printer configuration to produce a stronger part, and improved overall quality. We have also added an adjustment screw to the rear of the adapter. This can be used to snug the adapter inside the Ruger 10/22 rifle.

Patent Pending.
The prohibition of high-capacity Ruger 10/22 magazines has been a failure of legislation in Canada. However, using a High-Capacity Remington 597 magazine in a Ruger 10/22 is perfectly legal. We have developed a magazine adapter to do just this. Our adapter has been approved by the RCMP and is 100% legal to use.

The adapter is made in Canada using a Carbon Fiber Composite 3d printed material. This has allowed us to produce a durable product while keeping the costs down.
Magazine Notice: We advise against using the black 30 round Remington 597 magazines. These magazines have a design defect which causes the follower to bind. ProMag Remington 597 magazines work best. You should also follow our posted magazine break in procedure.
Ammo Notice: For best results use 36 grain copper plated ammo. Heavily waxed ammo can cause jamming.
RUGER SR-22 & TACTICAL NOTICE: The stock on the Ruger SR-22 or 10/22 tactical rifle will interfere with the adapter.
PATENT PENDING
Data sheet
Material

Carbon Fiber Composite - 3D Printed

Finish

Textured

Classification

Legal for use in 10/22 rifles